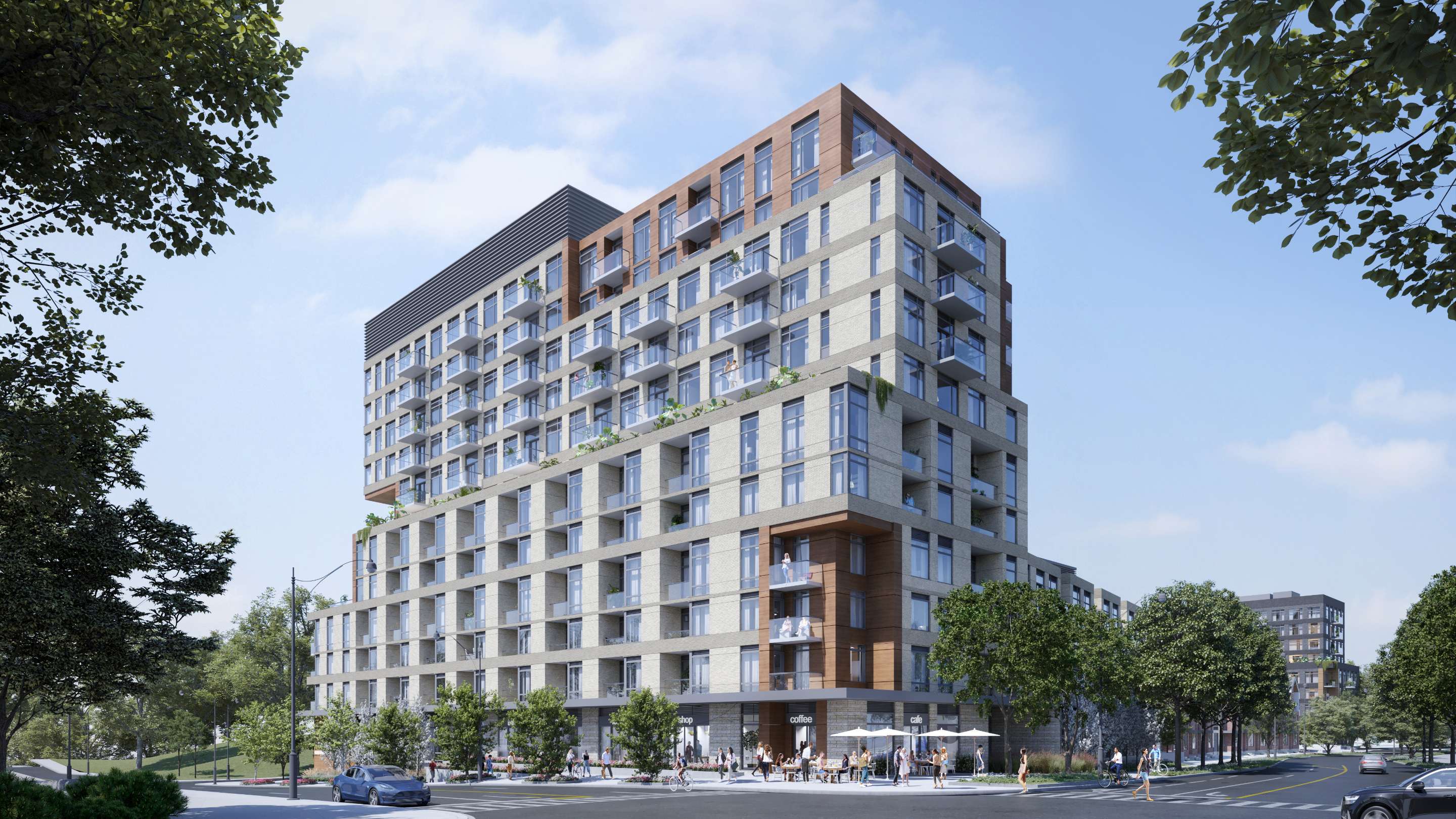 Four-Season
Wellness Living
Welcome to Birchley Park, a modern mid-rise condominium residence inspired by the elegant minimalism of Scandinavian design. Encouraging health and well-being, Birchley Park offers four seasons of extraordinary indoor and outdoor wellness amenities. Experience life refreshed in a people-focused new community on a park, designed to foster a meaningful connection to nature.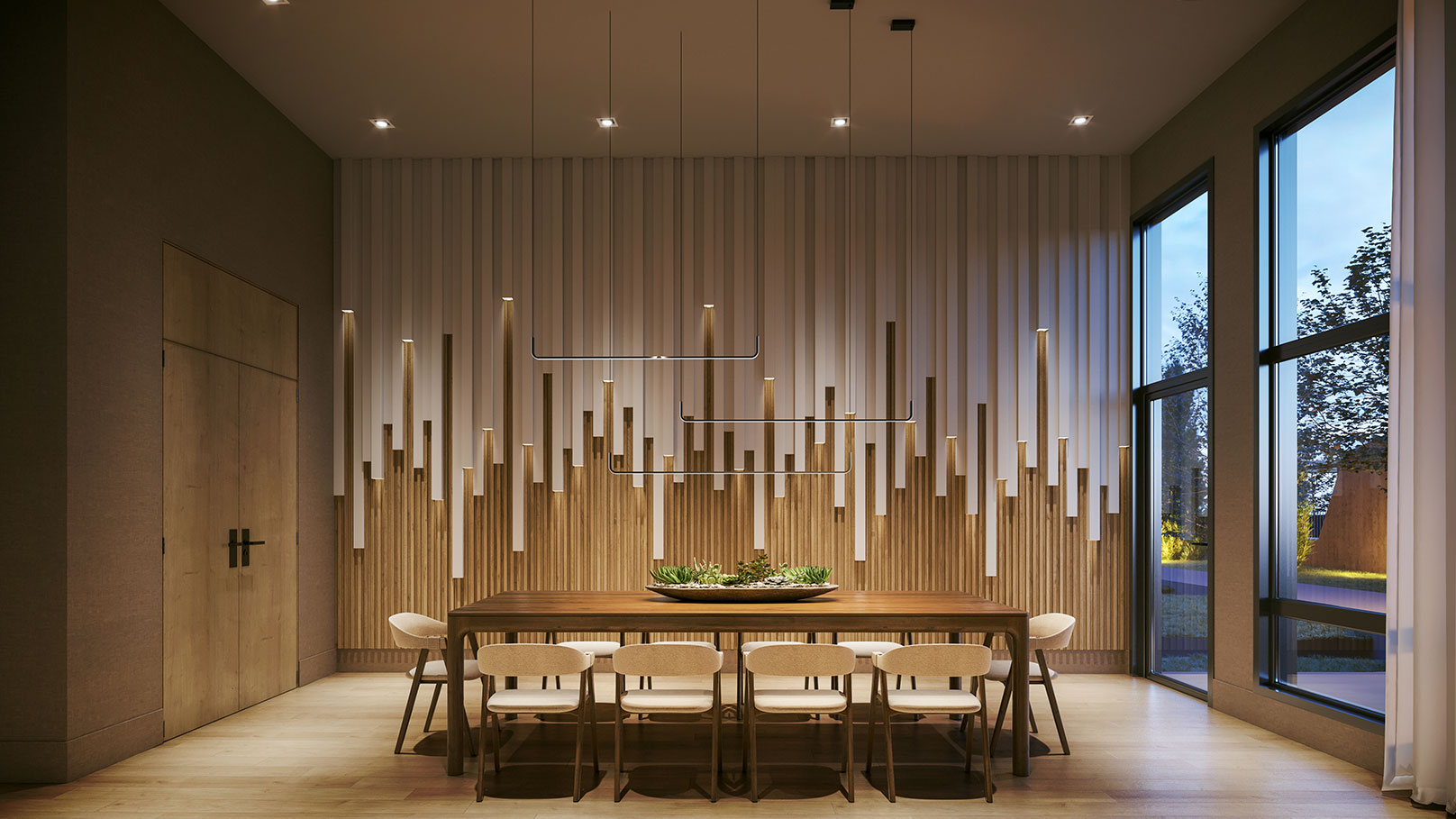 Hygge-inspired Hospitality
Looking out on green parkland, the private dining space offers a tranquil atmosphere for entertaining friends and family. The Scandinavian-inspired design cleverly marries rustic with modern, highlighted by a bounty of luxuriant natural wood.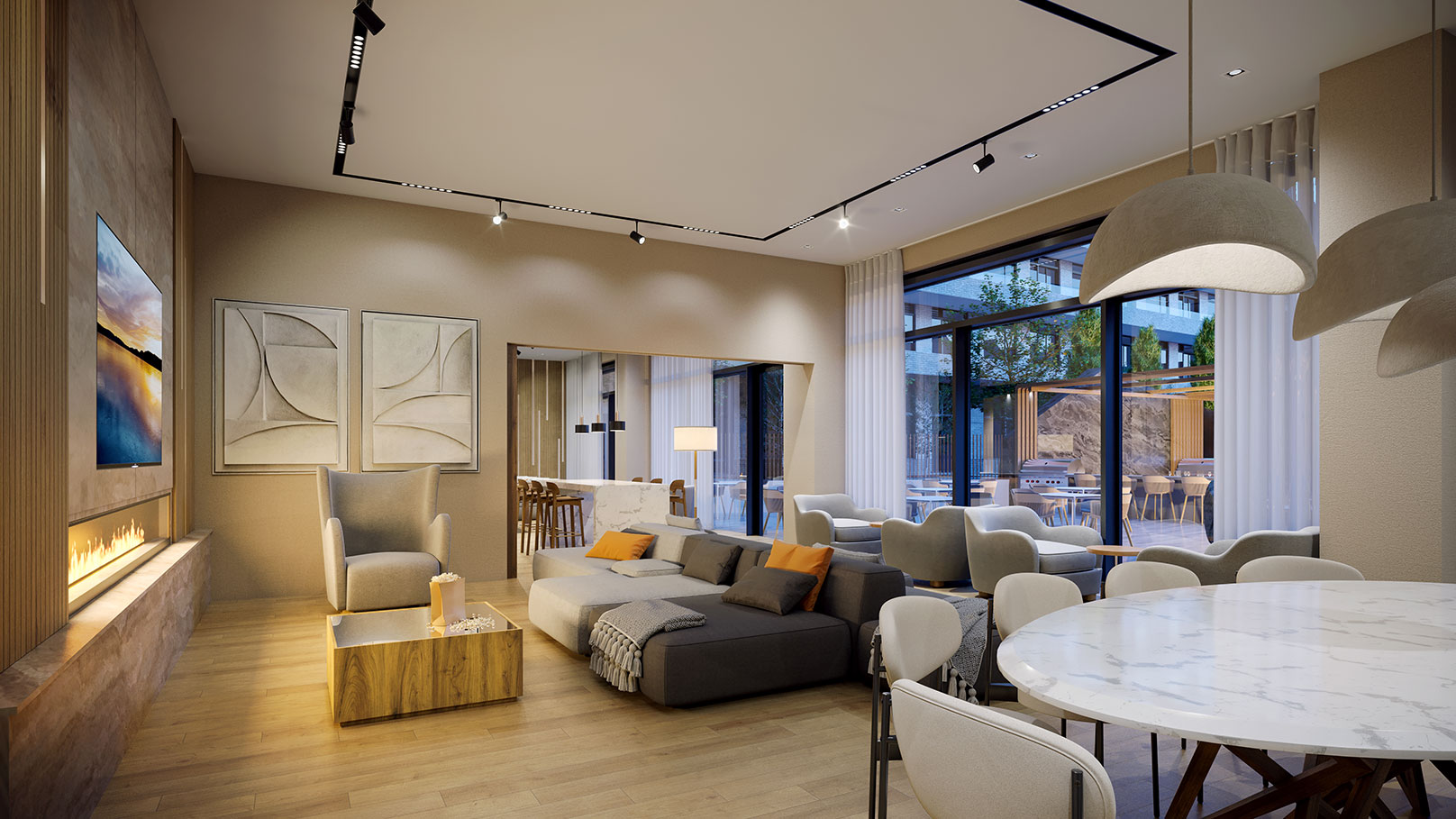 Invitation to Celebrate
Reinforce the social ties that bind in this sophisticated space designed with comfortable seating, subtle lighting, and a glowing fireplace. Here, amid a calming neutral colour palette, natural wood features and throw blankets, any celebration is bound to be a success.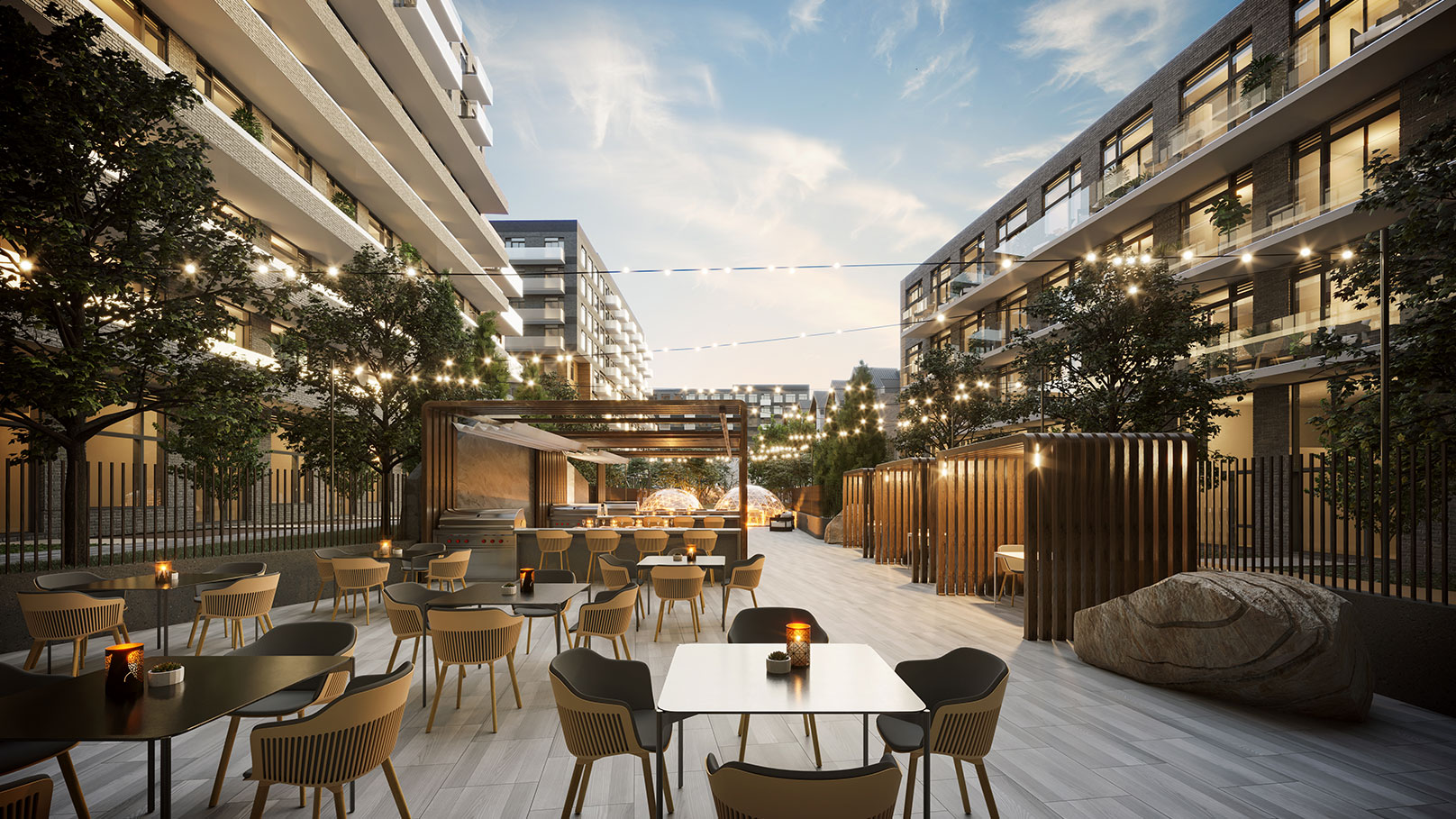 The Outside Advantage
An expansive wood-hued terrace with barbecues, private cabanas and plenty of tables and chairs makes it easy to spend as much of the summer outside as you like. In winter, the fireplace entices with its warm glow.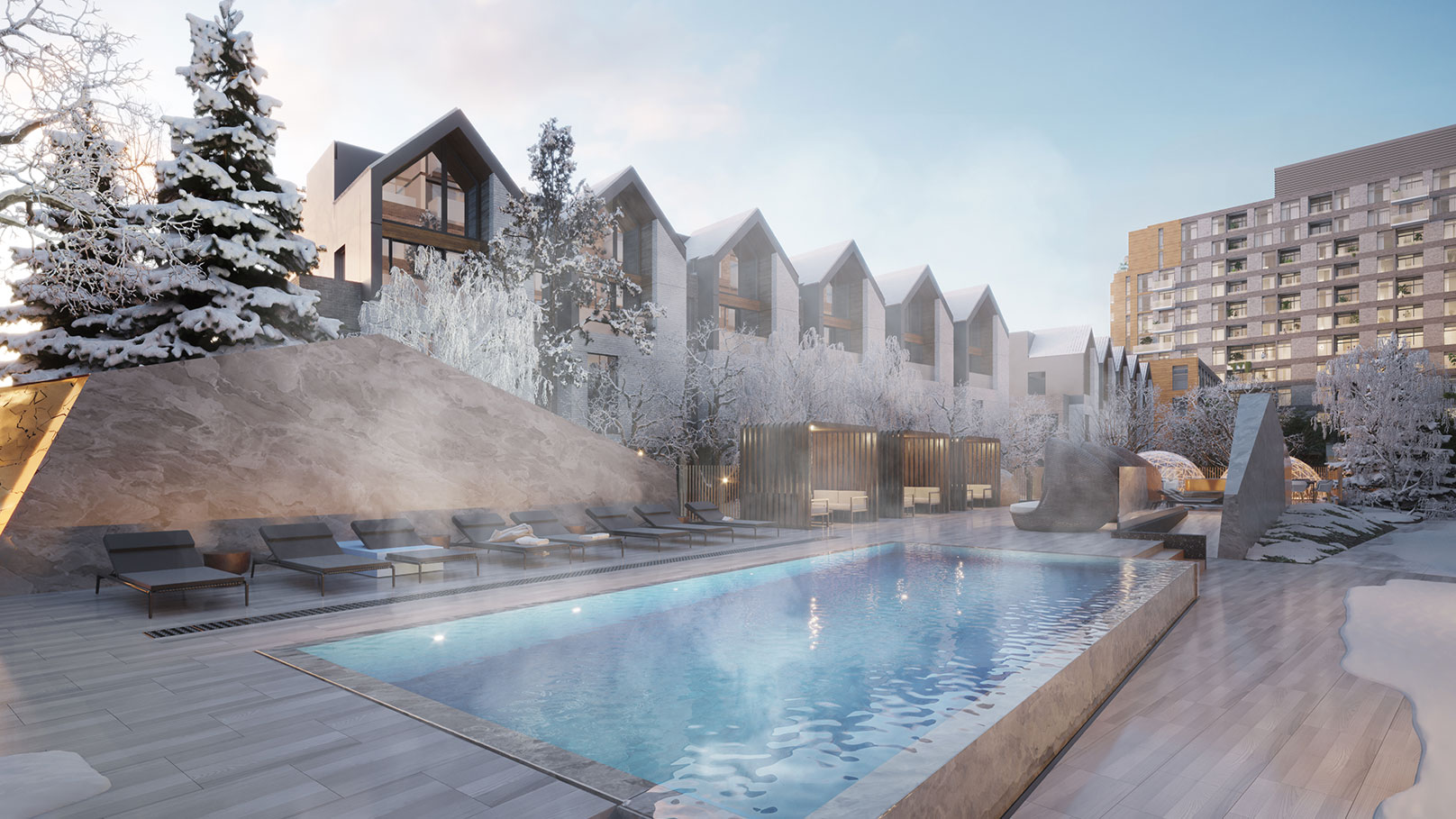 Dare to Take a Winter Dip
Scandinavians are known for their enthusiastic embrace of winter. With this four-season spa, you too can feel the joy of reveling outdoors in warm, soothing warm water, surrounded by refreshing cool air – a healthful way to attain physical and emotional well-being.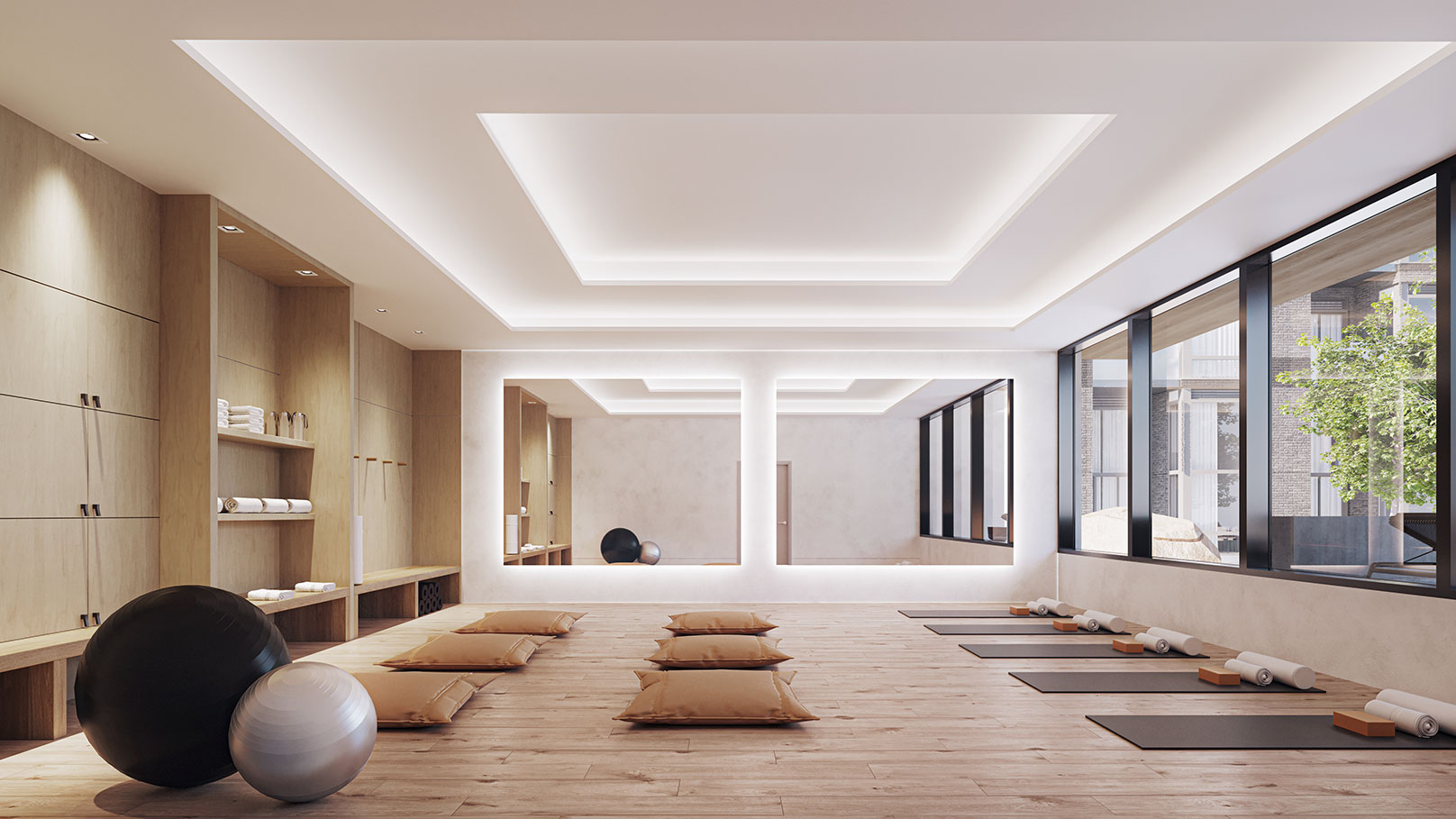 Sweet Serenity
A sanctuary dedicated to the practices of yoga and meditation, this space invites you to clear your mind and find your Zen.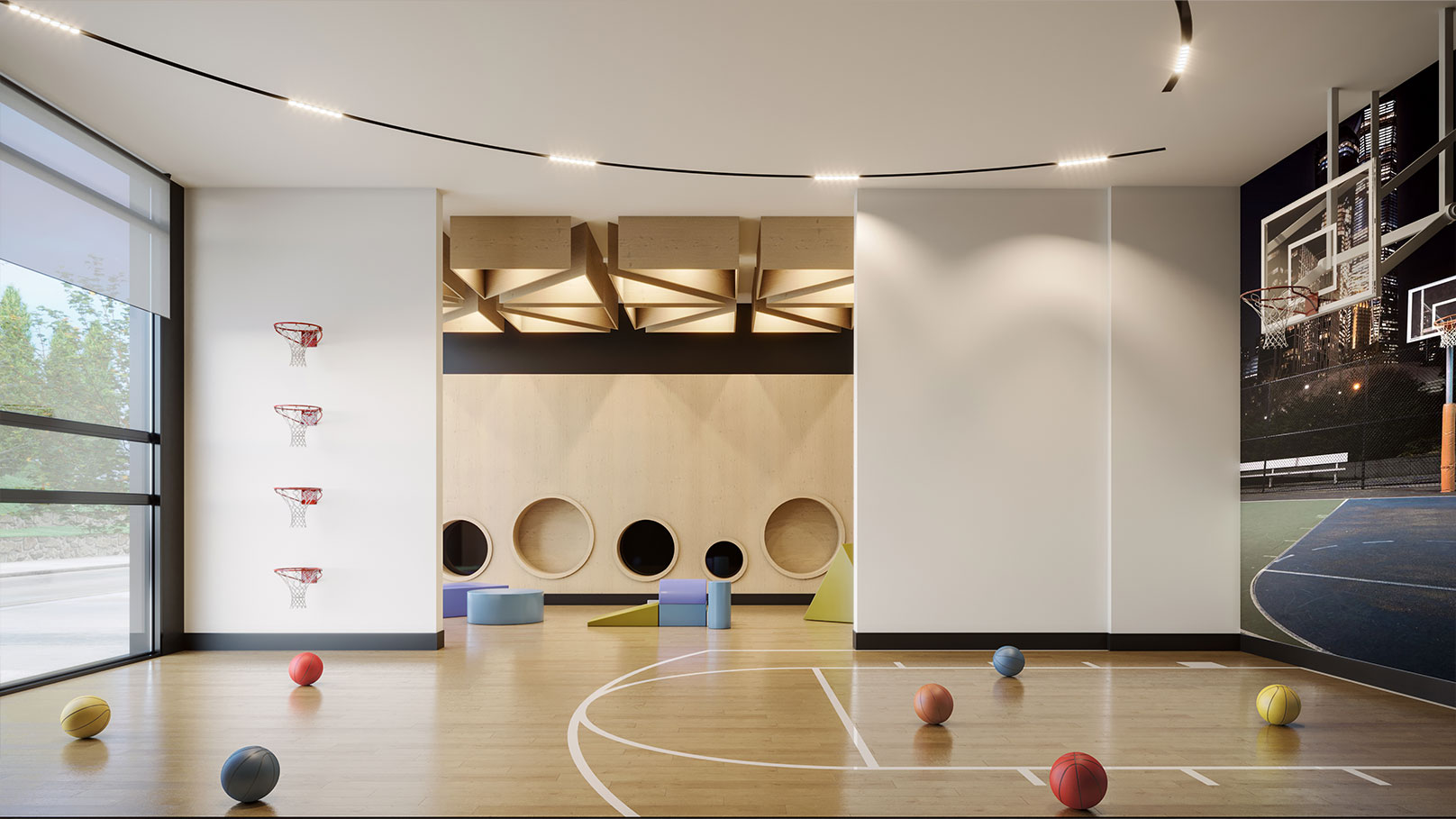 Score New Skills
Aspiring Raptors players or kids just looking to have fun at their favourite games will be thrilled to find a fully equipped gym with basketball half court and practice baskets; an adjoining play space gives younger kids a place to explore and make new friends.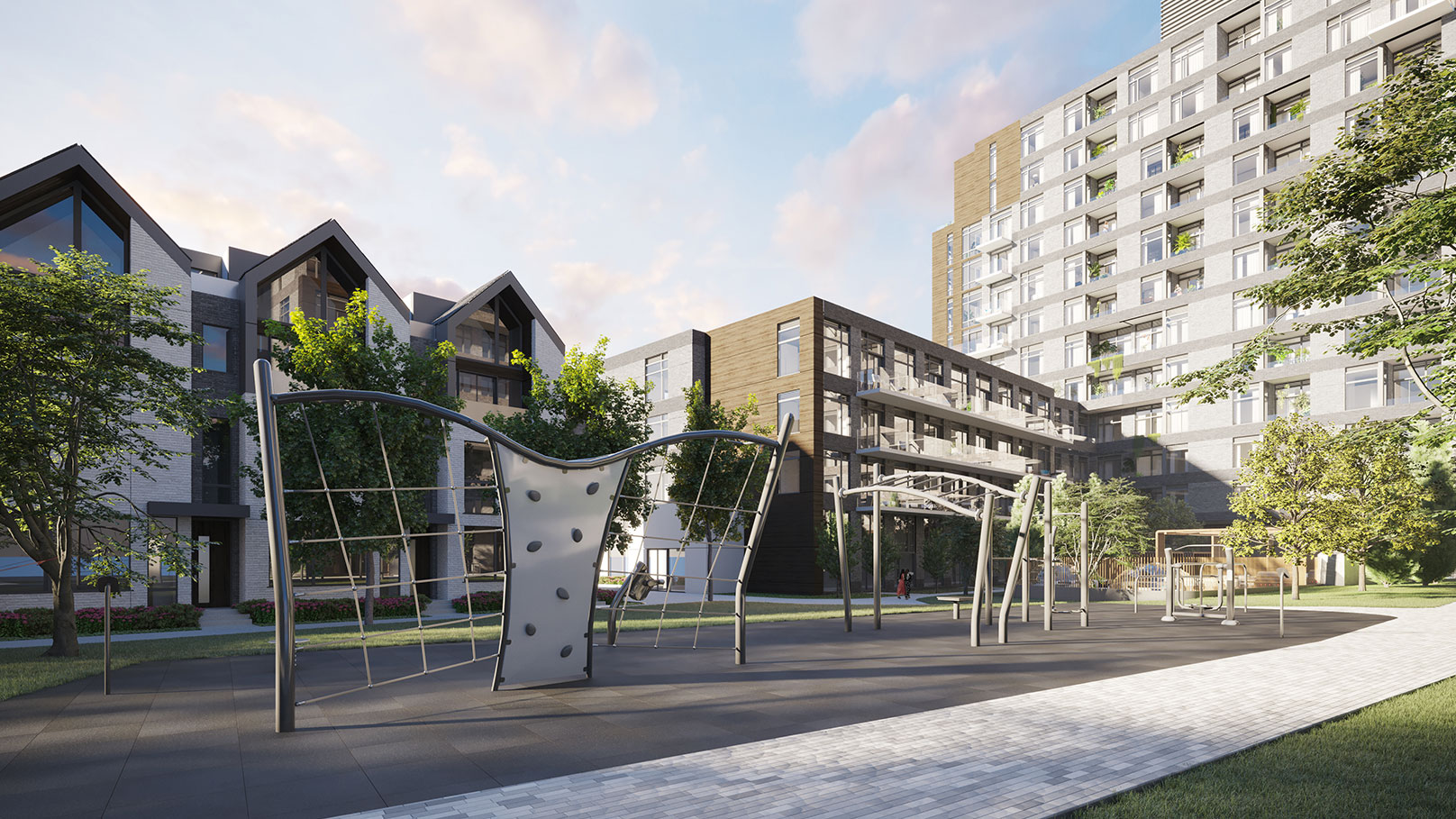 Courtyard Retreat
All year round, the large central courtyard beckons with spaces to play, connect, chill out, and relax. In winter, coloured lights bring drama and warmth. With suites facing out onto the courtyard, a sense of community and connection is fostered.